Montendre - redesigning the concept of mazes
Mysterra® has re-invented the conception of mazes, without distorting their essence, by using the forest as a backdrop. In 6 different places, you can let yoursel go, play or stroll, accept losing yourself so as better to find yourself, alone or in a group.
Mysterra® is a set of open mazes. In preference to the perfect geometry of traditional labyrinths designed in bushes or perfectly cut maize fields, Mysterra® has opted for less disciplined curves and respect of nature. Sinuosity and openness are preferred to closed, monotonous and sometimes stressful mazes.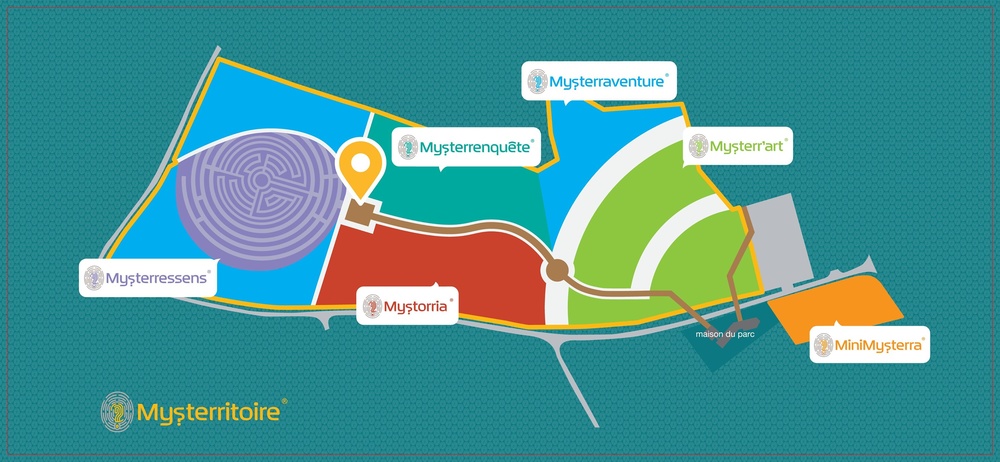 Mysterra's mazes in photos
Make the park a private venue
For a private event (company incentives, birthdays or anniversaries... ), organise a one-off day at Mysterra.