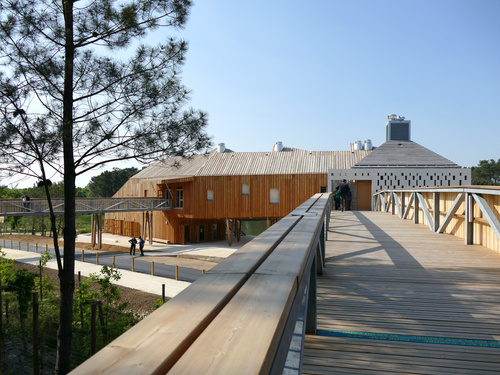 Our pride is to have designed a park that is sustainable from A to Z
Mysterra® represents our ambition to prove that it is possible to accommodate preserving nature with the development of tourism, to create a leisure park while preserving biodiversity, and to enjoy oneself using digital technologies without denaturing the forest which welcomes Mysterra® and its visitors.
Everything was thought through from the word go, when the Park was designed in 2013, so as to select, via an environmental engineering office, the best sectors to be developed without affecting the rich and diversified fauna and flora of this region of Haute-Saintonge.
Where construction is concerned, eco-certified materials were used, and wood was chosen for the Park House.
Using local materials (saw-mills of Donnezac or Reignac de Blaye less than 10 kms away) made it possible to limit the building's carbon footprint. The energy options were decided on with a view to designing naturally sober and low-pollutant facilities and equipment. A rainwater storage tank was installed to supply reception toilet facilities. The park also has dry toilets.
At biodiversity level, a biological campaign against processionary caterpillars has been developed.
Much thought has also gone into using environmentally-friendly material on car parks or roadways.
Mysterra® is situated on the territory of Haute-Saintonge, which has a long track record in enhancing biodiversity. The Community of Municipalities has created and administers 3 Nature sites which complement Mysterra® by proposing a global visiting package for nature buffs, including the House of the Forest in Montlieu-la-Garde, the Vitrezay Nature Hub (in a Natura 2000 site and on the Gironde Estuary) and the Saint-Georges quarry which is a special observatory for naturally rehabilitating a strongly man-marked environment after the working of kaolin.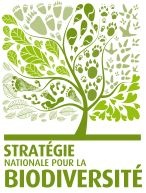 National Strategy for Biodiversity Label
For all these reasons, the Ministry of the Environment has awarded Mysterra® the National Strategy for Biodiversity Label.
Make the park a private venue
For a private event (company incentives, birthdays or anniversaries... ), organise a one-off day at Mysterra.